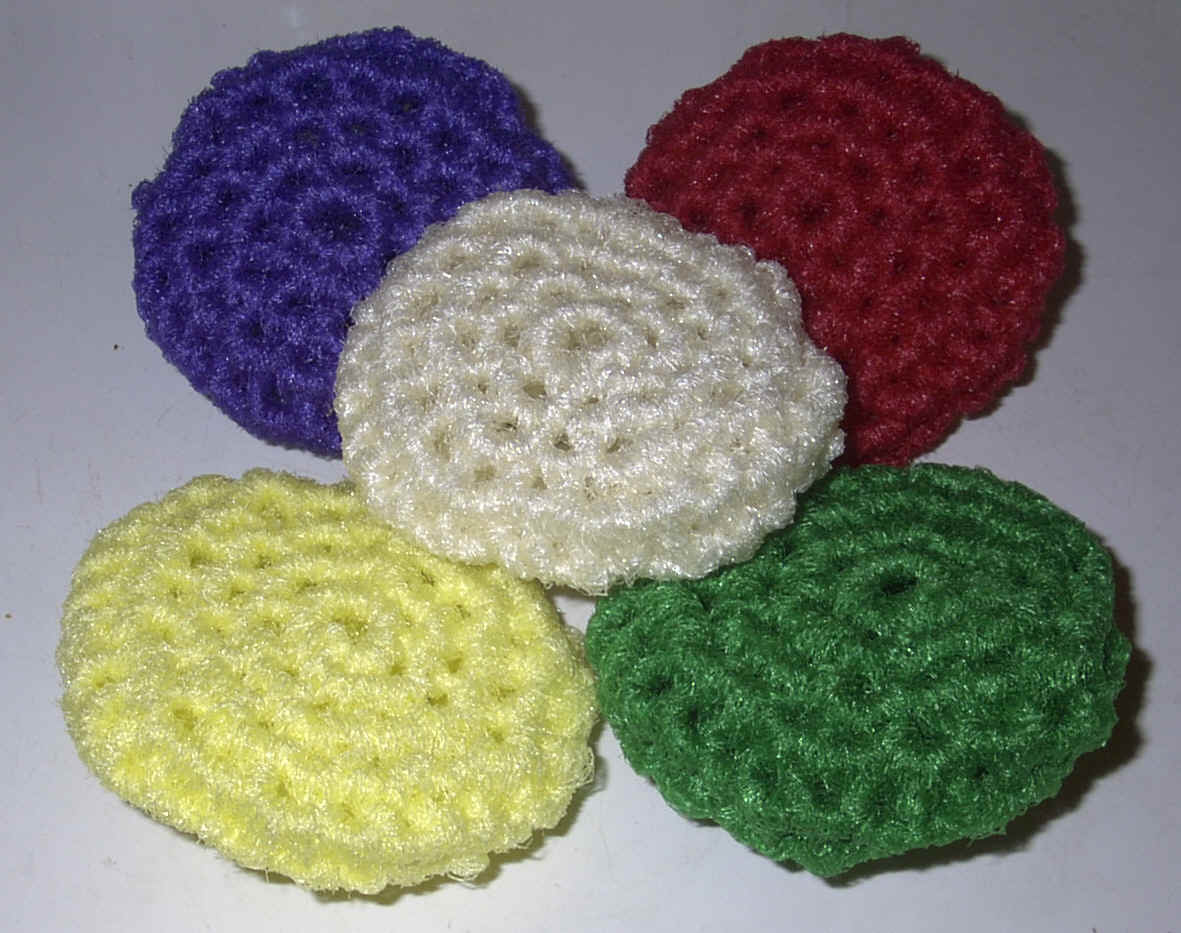 I have been crocheting nylon scrubbies for a long time.
Scrubbies are non abrasive, washable and last a long time.
New uses keep popping up, I use them for washing dishes,
cleaning clay pots, cleaning the dried paint from my hands,
bugs off windshields, whenever I need a extra elbow grease.
Colors that I have available are:
Red - Blue - White - Off White - Yellow - Green
Black - Purple - Orange - Burgundy, Peacock,
Dark Green, Hot Pink
They are available for $2.00 each